Hello, thanks for reading this topic.
So, today I got my second kinect to use with this software, I have currently installed one and it works just fine, however, when I try to install the second one, it says this: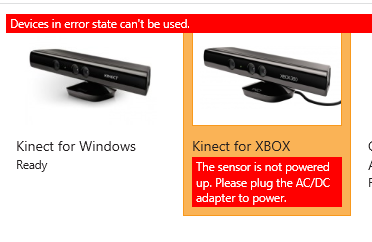 Does anyone know what can be causing this issue and what can I do to resolve it? I've tried to see if the screen in viewable in this kinect but it doesn't do it, it keeps flashing a green light as well instead of keeping it green all the time.